Pakej Percutian Turki 2019
(Joined Tour)
PERBEZAAN PAKEJ TURKI ARBA TRAVEL BERBANDING YANG LAIN?
Kami satu-satunya travel agency berlesen yang fokus menceritakan sejarah Islam Turki Uthmaniyyah sepanjang trip. Pakej biasa mereka tiada sentuhan ini, dan kami rasa sangat rugi untuk anda.
Khas untuk mereka yang plan untuk melancong waktu spring, kami akan bawa ke Emirgan Park. Boleh lihat jutaan pokok tulip yang ditanam sekitar taman ini. Tiada caj tambahan perlu dibayar.
Hot air balloon & ATV. 2 aktiviti menarik ini optional di Cappadocia. Anda boleh pre book dengan kami, lebih murah berbanding walk-in. Jimat lebih RM120++ untuk seorang.
Sepanjang trip kita akan menginap di hotel 4 star. Selain selesa kedudukan hotel juga strategik. Anda boleh keluar berjalan sendiri pada waktu malam untuk shopping atau melihat kehidupan orang Turki.
Menu makanan orang Turki agak simple. Nasi tanpa kuah, lauk sikit dan sayur. Kami prihatin dengan lidah orang kita jadi kami pilih menu & restoran yang sesuai dengan citarasa orang Malaysia.
Ada beza tour guide biasa dan yang berpengalaman. Kami memilih tour guide yang faham citarasa orang Malaysia. Tak perlu risau kebajikan anda di sana.  Mereka bertutur dalam english & turki.
2 JENIS PAKEJ
MENGIKUT KESESUAIAN ANDA
Fruit Picking
(Autumn & Summer)

Emirgan Park
(Spring)
HARI 1 (KL – ISTANBUL – BOLU)
Airport pick-up
Bergerak ke Bolu
Check-in hotel
HARI 2 (BOLU – ANKARA – CAPPADOCIA)
Bergerak ke Ankara
Ataturk Mausoluem
Bergeraj je Cappadocia
Check-in Hotel di Cappadocia
FOOD : BREAKFAST, LUNCH, DINNER
Underground city tour
Valley of the birds
Uchisar Castle
Lunch di Avanos Village
Pottery shop
Dervent Valley
Pasabag Valley
Handmade carpet weaving
FOOD : BREAKFAST, LUNCH, DINNER
HARI 4 (CAPPADOCIA – KONYA – PAMUKKALE)
Beergerak ke Konya
Oresian Caravanserai
Konya Tour – Melvana Museum
Bergerak ke Pamukkale
Check-in hotel di Pamukkale
FOOD : BREAKFAST, LUNCH, DINNER
HARI 5 (PAMUKKALE – KUSADASI)
Cotton Castle
Ancient City Hierapolis ruins
Bergerak ke Kusadasi
Selcuk Tour
Leather garments production centre
Check-in Hotel di Kusadasi
FOOD : BREAKFAST, LUNCH, DINNER
HARI 6 (KUSADASI – BURSA)
Turkish Delight Outlet
Olive Oil Outlet
Bergerak ke Bursa
Check-in hotel di Bursa
FOOD : BREAKFAST, LUNCH, DINNER
Orhanganzi Bemilik
Green Mosque
Green Mausoleum
Silk Bazaar
FOOD : BREAKFAST, LUNCH, DINNER
HARI 8 (BURSA – ISTANBUL)
Fruit Picking (Summer & Autumn – Half Day)
ATAU
Uludag Ski Park (Winter – Half Day)
ATAU
Emirgan Park (Spring – Half Day)
Bergerak ke Istanbul
Grand Bazaar
Spice Bazaar
FOOD : BREAKFAST, LUNCH, DINNER
HARI 9 (ISTANBUL – KUL – AUH – DOH)
Roman Hippodrome
Blue Mosque
Topkapi Palace
Bosphorus Cruise
Bergerak ke Airport Istanbul
Flight tiba di Kuala Lumpur
Optional Hot Air Balloon : RM950/pax. Naik di Cappadocia @ Pamukkale. Availability bergantung pada cuaca.
Tiket flight KL-Istanbul-KL
Bagasi 30kg
Onboard meals
Cukai airport
Airport transfer
Penginapan
Makanan halal
Private transport
Tiket lawatan
Tour guide
Tipping 
Bosphorus cruise
Takaful kembara
Bagasi lebihan had
Makanan (selain aturcara)
Aktiviti tambahan
Guide aktiviti tambahan
Perbelanjaan peribadi
EARLY BIRD PROMO : Book At Least 6 Months Before Departure Date
PILIH TARIKH KESUKAAN ANDA
LEBIH 17,000+ RAKYAT MALAYSIA MEMILIH ARBA TRAVEL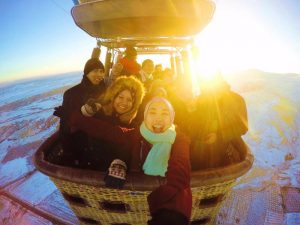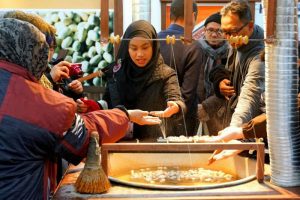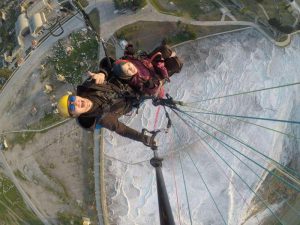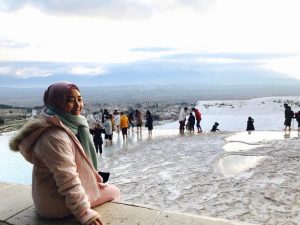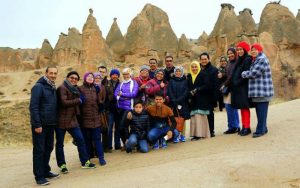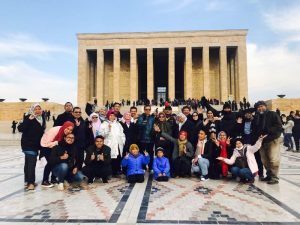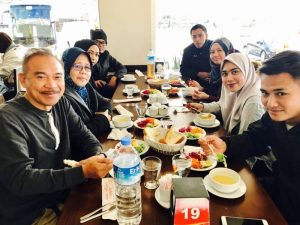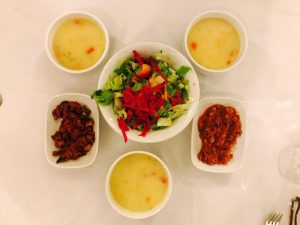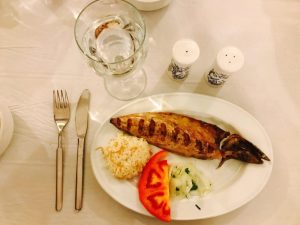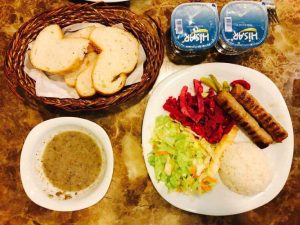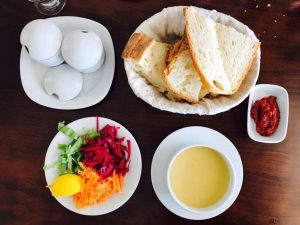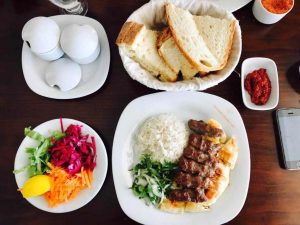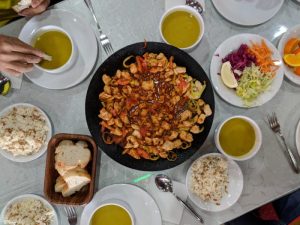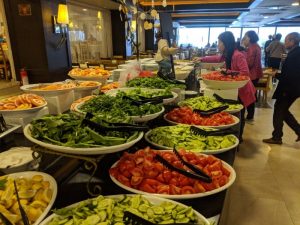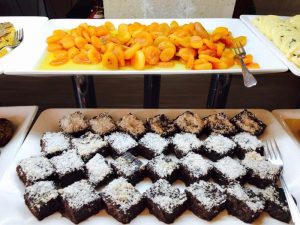 Deposit hanya RM1000 seorang. Baki bayaran boleh dibuat secara ansuran. Hubungi kami untuk tempahan.