Pakej Percutian Kuching
Sarawak 2022
(Private Tour)
PERBEZAAN PAKEJ KUCHING ARBA TRAVEL BERBANDING YANG LAIN?
KENALI CULTURE SEBENAR ORANG SARAWAK
Kita akan ke Sarawak Cultural Village untuk melihat rumah & aktiviti masyarakat Iban, Bidayuh, Melanau, Penan dll. Anda boleh komunikasi, menari & menyanyi serta bertukar info dengan 150 wakil pelbagai kaum.
TEROKA FLORA FAUNA YANG TIADA DI SEMENANJUNG
Kita akan ke 'real habitat' Orang Utan, anda dapat feed & fahami lifestyle mereka. Kita juga akan explore sejarah Bujang Senang dan ke Fairy & Wind Cave untuk melihat kekayaan khazanah flora fauna Sarawak.
MAKANAN LOKAL YANG UNIK & SEDAP
Laksa Sarawak, Mee Kolok, Kek Lapis, Ikan Terubuk Masin; ini semua kita akan singgah rasa & shopping di tempat yang sedap & berbaloi sahaja. Yang penting anda puas hati sampai rasa tak nak balik.
GUIDE YANG MESRA & BERPENGALAMAN
Kami hanya memilih driver guide yang faham citarasa dan prihatin dengan kebajikan anda. Mereka orang lokal yang mahir tentang destinasi dan sangat 'sporting', jadi senang nak berunding.
PAKEJ JIMAT & BERBALOI MENGIKUT KEPERLUAN
Kami jamin harga yang kami berikan paling jimat di pasaran. Servis yang kami tawarkan bukan biasa-biasa, kami desain sendiri itinerari dan pastikan anda dapat pergi semua tempat wajib
PILIHAN PAKEJ PREMIUM & BUDGET
Kami sediakan 2 jenis pilihan pakej untuk menyesuaikan dengan bajet anda. Sekiranya anda ingin yang lengkap tanpa perlu pening kepala, pilih pakej premium. Jika nak jimat, pilih pakej budget.
PAKEJ KUCHING ARBA TRAVEL
Fullboard
Arrive in Kuching
Visit Sarawak Cultural Village
Lunch
Santubong Beach
City Tour
Dinner
Kuching Waterfront
Breakfast
Fairy Cave & Wind Cave
Tasik Biru
Lunch
Satok Market (Weekend Only)
Sarawak River Cruise
Dinner
FOOD : BREAKFAST, LUNCH, DINNER
Breakfast
Semenggoh Wildlife Centre
Jong's Crocodile Farm
Lunch
Kek Lapis Shop
Souvenir shopping
Depart to Airport
End of Tour
3 Star Hotel
Transportation
Driver Cum Guide
Meals (2B,3L,2D)
Entrance Fee

Sarawak Cultural Village
Jong's Crocodile Farm
River Cruise
Semenggoh Wildlife Centre
Flight Ticket
Luggage
Onboard Meals
Personal Expenses
Additional Packages Cost
Tourism Tax (Non Malaysian Passport Holder)
Charge for Infant (below 2 years) : FREE
Surcharge RM35 Per Person for Public Holiday & School Holiday
Surcharge RM80 Per Person for Non Malaysian Passport Holder
Tips : Buy flight ticket 6-12 months earlier for cheaper price & pick normal season
UPGRADE 7-SEATER MPV TO 10-SEATER VAN
Private With Driver Guide
Private With Driver Guide
Private With Driver Guide
BAKO NATIONAL PARK DAYTRIP
Min 2 Pax, Entrance Fee & Shuttle
EXTEND 1 NIGHT HOTEL
(PREMIUM)
LEBIH 30,000+ RAKYAT MALAYSIA MEMILIH ARBA TRAVEL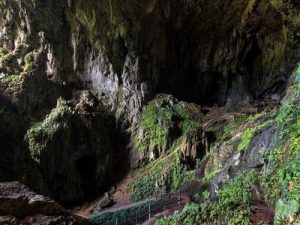 Deposit hanya RM100 seorang. Baki bayaran boleh dibuat secara ansuran. Hubungi kami untuk tempahan.