Pakej Percutian
Semporna - Mabul 2022
(Water Chalet 3 Star)
PERBEZAAN PAKEJ SEMPORNA - MABUL ARBA TRAVEL BERBANDING YANG LAIN?
Anda berpeluang island hopping di pulau cantik & rare ; Mabul, Kapalai, Gusungan, Bohey Dulang, Matabuan & Sibuan. Memang puas hati untuk snorkeling dan ambil gambar
Diver guide kami adalah orang tempatan yang cukup berpengalaman dengan pulau. Mereka tahu di mana lubuk yang best untuk anda snorkeling dan ambil gambar cantik.
Anda berpeluang untuk kenali masyarakat Bajau apabila kita ke Pulau Tetagan. Ini perkara wajib bila sampai di area Semporna untuk anda belajar dan tengok cara hidup mereka.
Anda akan bermalam di rumah atas air ;  Wave View or similar. Bukan guesthouse di bandar seperti pakej lain. Baru best ada moment feeling layan sunset & sunrise.
Makan pagi, tengahari dan malam  disediakan. Lebih mudah anda tak perlu fikir nak makan apa & di mana. Masakan juga sedap dan dimasak oleh orang tempatan.
Dengan harga kami anda dapat pakej lengkap; Penginapan atas air, island hopping pulau, makanan, land & boat transfer. Sangat berbaloi untuk percutian Semporna-Mabul anda.
3H2M
Arrive in Tawau Airport

(Must be at 10am and earlier)

Depart to Semporna
Depart to Mabul Island
Check In Mabul Lodge
Mabul Island Tour
Enjoy Sunset
Free & Easy
Island Hopping (Set A)

Mabul Island
Kapalai Island

Check In Hotel Semporna
Free & Easy
FOOD : BREAKFAST,LUNCH,DINNER
Island Hopping

(Choose Set B Or Set C)

Set B

Bohey Dulang Island
Mantabuan Island
Sibuan Island

Set C


Mataking Island
Timba Timba Island
Pom Pom Island

Return to Semporna
Return to Tawau Airport

(Departure must be at 7pm onwards)
Airport Transfer Tawau- Semporna-Tawau
3 Star Hotel
Meals
Island Hopping
Snorkeling Equipment
Admissions & Jetty Fee
Tour Guide
Flight ticket KL-Tawau
Luggage Charge 20kg
Onboard Meals
Meal (Additional)
Travel Insurance
Activity (Add on)
Personal Expenses
Tourism Tax (Non
Malaysian Passport
Holder)
PRICE PER PAX
(Normal Season)
Upgrade 4 star hotel : RM50/pax/night
4H3M
LEBIH 30,000+ RAKYAT MALAYSIA MEMILIH ARBA TRAVEL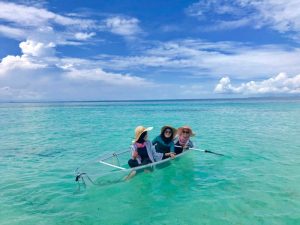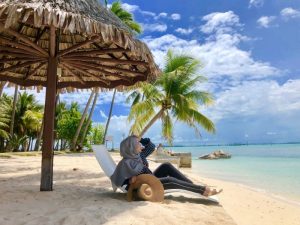 Deposit hanya RM100 seorang. Baki bayaran boleh dibuat secara ansuran. Hubungi kami untuk tempahan.