Pakej Honeymoon SABAH 2023
Kota Kinabalu - Kundasang
(Private Tour)
PERBEZAAN PAKEJ SABAH ARBA TRAVEL BERBANDING YANG LAIN?
PENGINAPAN PEMANDANGAN GUNUNG KINABALU
Menginap di kawasan berlatarbelakang keindahan Gunung Kinabalu di Kundasang. Kami hanya memilih penginapan yang selesa & mempunyai servis yang baik.
SUASANA SEPERTI 'NEW ZEALAND'
Nikmati scenery cantik sambil bergambar/selfie dengan Lembu 'New Zealand' di DESA Cattle Farm. Dapat juga nikmati aiskrim GELATO yang freshly made, anda try sekali pasti nak lagi!
BERGAMBAR DENGAN IKAN NEMO DAN CORAL
Diver/boatmen berpengalaman kami akan bawa anda snorkeling sambil selfie dengan ikan nemo dan coral di Pulau Sapi dan Pulau Manukan, pengalaman 'rare' 
dan menyeronokkan!
PENGALAMAN FISH SPA DENGAN IKAN KOI BESAR
Anda dapat rasai pengalaman fish spa yang berbeza; ikan koi yang besar dan warna warni sangat best untuk rasai foot massage dan bergambar. Tiada limit masa untuk anda rendam kaki, sangat relaxing!
GUIDE YANG MESRA & BERPENGALAMAN
Kami hanya memilih driver guide yang faham citarasa anda. Mereka mahir tentang destinasi dan sangat 'sporting', jadi senang nak berunding. Mereka pandai tangkap gambar, jadi banyak 'stock photo' untuk anda kongsi di media sosial.
PILIHAN PAKEJ PREMIUM, BUDGET, BACKPACKERS
Kami sediakan tiga jenis pilihan pakej untuk menyesuaikan dengan bajet anda. Sekiranya anda ingin servis yang selesa dan lengkap, pilih pakej premium. Jika nak murah, pilih pakej budget atau backpackers.
3 JENIS PAKEJ
MENGIKUT BAJET ANDA
HARGA
NO FLIGHT
(Minimum 2 pax)
From
3H2M : RM697/pax
4H3M : RM877/pax
From
3H2M : RM817/pax
4H3M : RM997/pax
From
3H2M : RM947/pax
4H3M : RM1197/pax
Hotel Pine 3H2M
Arrive in Kota Kinabalu
Depart to Kundasang
Rumah Terbalik
Nabalu Market in Kundasang
Pekan Kundasang
Hotel Check in
Candle Light Dinner
FOOD : CANDLE LIGHT DINNER
Breakfast
DESA Dairy Farm
Poring Hot Spring
Canopy walk
Fish Spa Kg. Marakau
Rabbit Farm
Kinabalu National Park
Lokan Bakar & Puding Kelapa Salut Telipok
Hotel Check in
Breakfast
City tour

Bandaraya Mosque
Signal Hill 
Yayasan Building

Shopping at Philippine Market/Jamilah Souvenir
Depart to Kota Kinabalu Airport
End of Tour
Transportation
3 Star Hotel
Guide & Driver
Meals

2x Breakfast
1x Candle light Dinner
1x Dinner

Entrance Fee

Rumah Terbalik
DESA Farm
Poring
Canopy Walk
Kinabalu Park
Personal Expenses
Additional Packages Cost
Flight Ticket
Tourism Tax (Non Malaysian Passport Holder)
Hotel Pine 4H3M
Hotel Kokol 3H2M
Hotel Kokol 4H3M
LEBIH 30,000+ RAKYAT MALAYSIA MEMILIH ARBA TRAVEL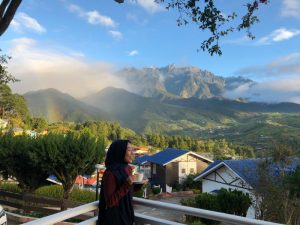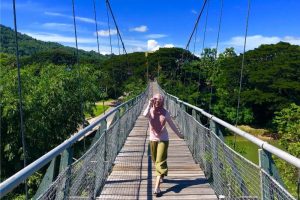 Deposit hanya RM100 seorang. Baki bayaran boleh dibuat secara ansuran. Hubungi kami untuk tempahan.