Pakej Percutian Belitung 2022
(Private Tour)
PERBEZAAN PAKEJ BELITUNG ARBA TRAVEL BERBANDING YANG LAIN?
Pernah tengok cerita Laskar Pelangi? Kami akan dengarkan kepada anda apa sejarah di sebalik sekolah Laskar Pelangi yang terkenal dari dulu sehingga kini.
Driver boat berpengalaman kami akan bawa anda island hopping di sekitar Belitung. Bukan sekadar island hopping, ada banyak aktiviti menarik yang best untuk anda pilih.
Kami dah masukkan sekali pakej ke Leebong Island. Tersangatlah rugi jika dah sampai ke Belitung tidak singgah ke pulau ini. Boleh berenang, kayaking dan beach bikes.
Kami memang kaki makan! Makanan tempatan yang kami pilih memang sedap & sangat disukai orang Malaysia. Kami pastikan citarasa makanan kena dengan lidah dan selera orang Malaysia.
Solat sangat kami titikberatkan. Restoran dan makanan yang dipilih dipastikan halal. Team ARBA sangat familiar dengan makanan tempatan. Kami pilih makanan yang halal dan sesuai dengan citarasa orang Malaysia.
Ada beza tour guide biasa dan yang berpengalaman. Kami hanya memilih tour guide yang faham citarasa orang Malaysia. Tak perlu risau kebajikan anda di sana.  Mereka juga mahir sejarah di tempat tersebut.
3 JENIS PAKEJ
MENGIKUT BAJET ANDA
Boat Transfer
Snorkeling Trip
Boat Transfer
Snorkeling Trip
Boat Transfer
Snorkeling Trip
HARGA
NO FLIGHT
(Minimum 2 pax)
4H3M
HARI 1 (BELITUNG – LASKAR PELANGI TOUR)
Airport pick up
Depart to SD Muhammadiyah Gantong (SD Laskar Pelangi).
Rumah Keong
Museum Kata Andrea Hirata
Back to Kota Tanjung Pandan
Check-in Hotel
Coffee Break Kongdjie
Back to Hotel
Depart to Pelabuhan Tanjung RU
Depart to Leebong Island by boat
Explore Leebong Island

Swimming
Beach Bikes
Kayaking
Paddling Activities

Photostop at Rumah Pohon
Back to Pelabuhan Tanjung Ru & Tanjung Pandan
Back to Hotel
FOOD : BREAKFAST, LUNCH, DINNER
Depart to Pantai Tanjung Kelayang
Photostop at

Batu Burung Garuda
Pulau Pasir
Pulau Batu Berlayar
Pulau Lengkuas

Snorkeling around Pulau Lengkuas
Explore Pulau Kelayang & Goa
Back to Pantai Tanjung Kelayang
Explore Pantai Tanjung Tinggi (Pantai Laskar Pelangi)
Souvenir Shopping
Back to Hotel
FOOD : BREAKFAST, LUNCH, DINNER
HARI 4 (BELITUNG – KUALA LUMPUR)
Free & Easy
Hotel Check-out
Photo Stop Pantai Wisata Tajung Pendam
Rumah Adat Belitung
Danau Kaolin
Airport Transfer
Halal Meals
Private Transport
Accommodation (Hotel)
Tourist Guide :(English / Indonesian Spoken)
Tipping Fee
Entrance Fees
Snorkelling equipment
Beach Bikes, Kayaking, Paddling Activities
Mineral water (1 bottle/day)
Flight Tickets
Personal Expenses
Excess Baggage Fee
Additional Meals
Travel Insurance
Meals on board
Caj untuk Infant (bawah 3 tahun): Percuma
Surcaj RM270/pax untuk single room.
Tolak RM100/malam jika tanpa hotel.
3H2M
LEBIH 30,000+ RAKYAT MALAYSIA MEMILIH ARBA TRAVEL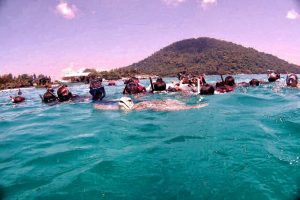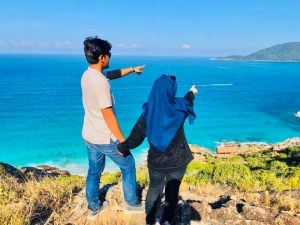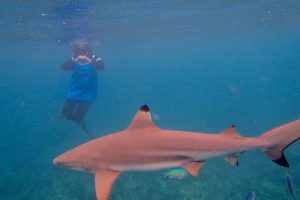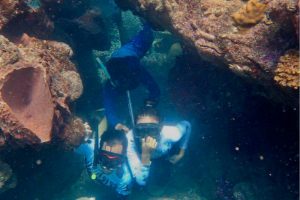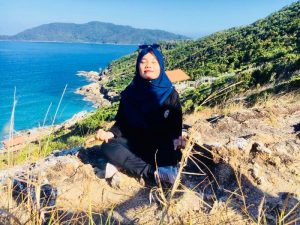 Deposit hanya RM250 seorang. Baki bayaran boleh dibuat secara ansuran.
Hubungi kami untuk tempahan.