Sabah is definitely enchanting with its beautiful mountain view. There is too many places to visit in Sabah that you won't have enough time to go to all places with a short trip!
To top that, it means lots of $ to spend. Worry not! you can save by buying cheap flight ticket to Kota Kinabalu during the right time. So, here are 8 tips on getting cheap flight ticket to Kota Kinabalu.
TIPS 1 – Be Familiar With The Price Range
If you are familiar with the flight ticket price range, it will be easier for you to comprehend whether the price you are getting is on cheap, standard or expensive deal. ARBA Travel & Tours has been checking the price range daily to compare the prices.
After much research, we find that the flight price range for flight KL – Kota Kinabalu (return) is as follow :
Cheaper Price : RM200 – RM399
Standard Price : RM400 – RM500
Expensive Price : RM 501 – RM700
If you come across cheaper or standard price, do not delay, just buy them. They might be getting expensive by days. A lot of people has been scammed with 'crazy' price. It can be that the price is real, you just have to double check it with the promo offered by the company.
TIPS 2 – Buy Flight Tickets 6 Months Earlier
If you think buying flight ticket at 2 am, on Wednesday and etc can get you cheap prices, then change your mind.
Buying flight ticket 6 months earlier is the secret to cheaper price. That is when others still haven't made up their mind to buy flight ticket.
See, if you plan to go to Sabah on September, you can buy flight ticket on March. But if you had to buy it in the last minute, the price is undoubtedly high. There's nothing you can do about it though.
Found cheap flight ticket to Sabah? You must be excited for the trip. Come and check out our Sabah itinerary here.
TIPS 3 – Avoid Flying During Public Holiday
Make use of your work flexibility or annual leave you have left to plan for a trip. There will be less people and you will have great experience for yourself. You can also get great pictures without much interference. Flight ticket also tends to be cheaper when there is less demand.
Please be informed that public holiday includes school holiday and also festival seasons. But if you really plan to go during peak of festive season, GG! Around this time, the price will be very high or might be running out already.
We had found some dates where you can get cheaper flight ticket :
26 – 29/3/2018 : RM278
27 – 30/3/2018 : RM 238
8 – 11/4/2018 : RM 218
15 – 18/4/2018 : RM 198
You can find the price list from AirAsia website.
Here's the public holiday dates from March until May 2018.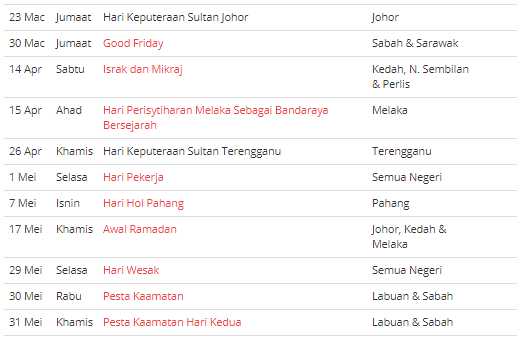 TIPS 4 – Utilize The AirAsia Promotion
For certain dates, you can get cheap flights tickets to Sabah during AirAsia promotion. The seats are certainly limited, you will have to act fast before someone else books them. Prices can be checked at AirAsia website.
AirAsia is currently having promotion from 3 September 2018 until 28 Mei 2019. Promotion ends on 11 March 2018. Here's the dates that we had discover :
8 – 11/3/2018 : RM 358
22 – 25/3/2018 : RM318
5 – 8/4/2018 : RM 278
10 – 13/5/2018 : RM 218
17 – 20/5/2018 : RM 198
This is the promo price for trip from 17 May until 20 May 2018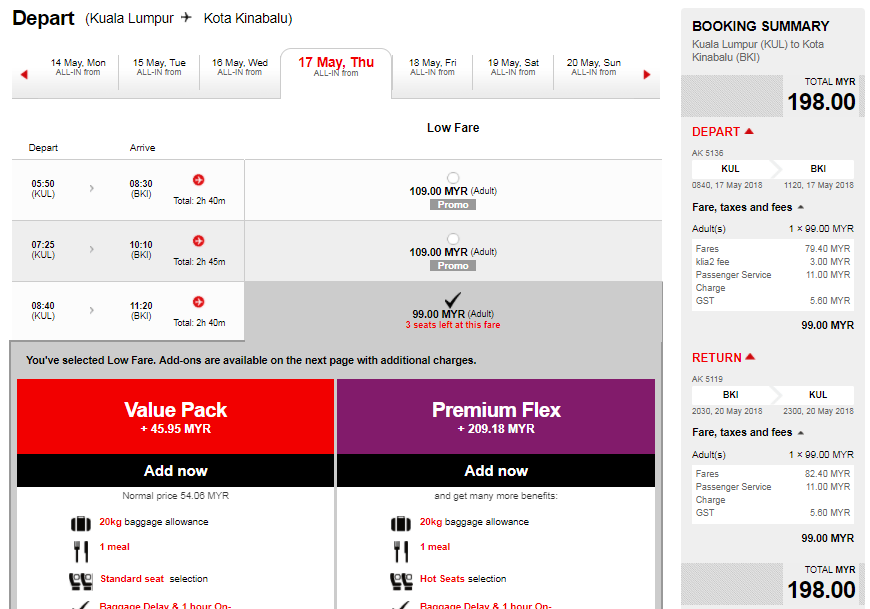 TIPS 5 – Utilize MAS Promotion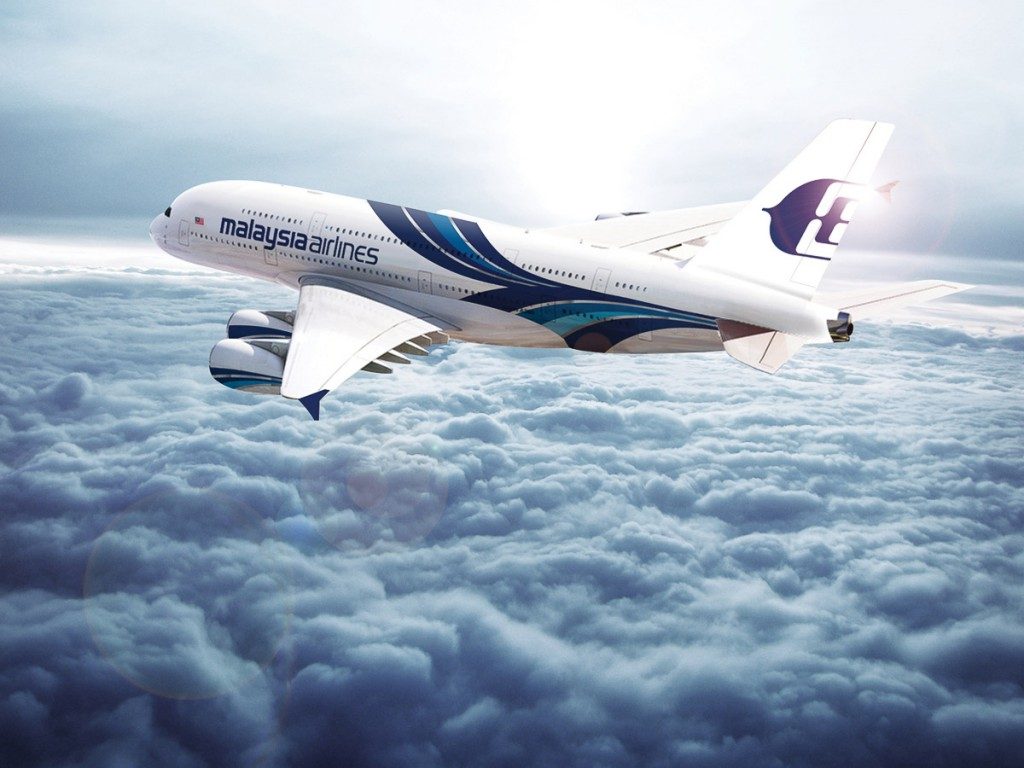 If you think AirAsia is common, now you can enjoy promotion from MAS too. It's a rare experience because people hardly notices MAS promotion.
You can even get prices as good as AirAsia's from MAS promotion despite having premium services. You just need to regularly check MAS website to keep track of their prices.
Book now for travel period from 1 March 2018 until 19 November 2018 and get 30% off valid until 12 March 2018! Here's some dates where you can find cheaper price :
8 – 11/3/2018 : RM 491
5 – 8/4/2018 : RM 323
10 – 13/5/2018 : RM 323
17 – 20/5/2018 : RM 485
You can get them directly from MAS website or we will book for you if you buy our Sabah package.
Still haven't check out our itinerary? Click here!
This is the price for trip from 10 May until 13 May 2018 during MAS promotion.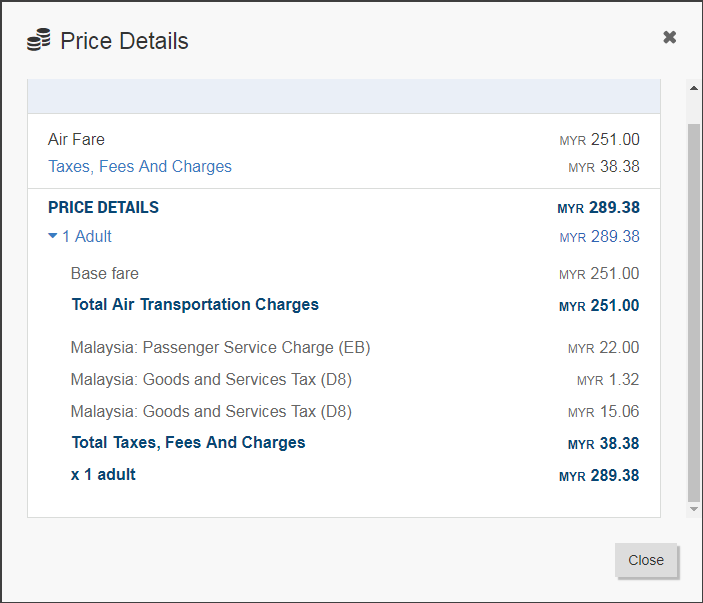 TIPS 6 – Spend Wisely For December Trip
December trip is a special case. No matter how early you buy the flight ticket, the price is always high because it is a peak season.
Standard flight for December trip according to flight is as follow :
Malindo Air : RM 607
AirAsia : RM 618
Malaysian Airlines : RM 798
It is best if you don't buy December trip too early. If possible, watch for May – Ogos promotion. Just don't expect this peak season price going down as far as other seasons.
You might get flight ticket ranging from RM 400 – RM 500. Those are considered "cheap" for peak season because normally the price reaches RM 600 – RM 700.
TIPS 7 – "Cheapest Price" Caution
While it is good to wait for cheapest price possible, it is still a very risky step. A lot of people are not aware how much it is to be considered "cheap price". That's why we give flight ticket price range for the first tips.
If possible, immediately grab the chance when you come across cheap or standard price. Normally, the flight price are gradually getting higher, so don't lose your chance.
It is best if you grab the chance while you still can before you had to pay more for late booking, despite being able to get standard price.
TIPS 8 – Like ARBA Travel FB Page
Why is it necessary to like ARBA Travel & Tours fb page? Because we survey cheap flight ticket to Sabah for our customer!
So, don't let this chance slides and like ARBA Travel fb page now. We will announce cheap flight tickets at our page.
If you are interested to go to Sabah, come and see our itinerary at ARBA Travel & Tours Sabah package from our website.
Remember to like ARBA Travel & Tours fb page too.